On the cover...
Steve Dozier,
Beverly-Hanks and Associates.
"Welcome to your
mountain paradise"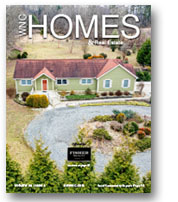 WNC Homes & Real Estate
One publication of High Five Enterprises
Search for a home in the Asheville area
Locally sourced real estate listings with national exposure

February 4, 2016
Clicking on one of the links below will download a page from the magazine in PDF format. Just click on the name and/or page number and the PDF file will begin downloading. Then you can look at the page.

You probably already have a PDF viewer because it came with your computer. If you have problems viewing the files, we have provided a link for a Free version of Adobe Acrobat Reader