On the cover...
Country estate 8.9 acres -
Sherri Norman-McRoberts
Asheville Realty & Assoc.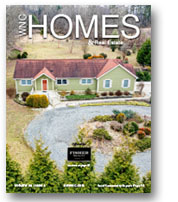 Real EstateWeekly


or The Real Estate Weekly on Facebook
Contact Us
Do you have questions, comments, concerns about the Real Estate Weekly? Let us know what you think. Would you like additional information about advertising in the Weekly? Please enter your information in this form. The ONLY information we require from you is an email address so we can respond.

We understand that you may prefer NOT to give us your name and phone number. There is NO OBLIGATION for you to provide any contact information outside of email. NO ONE but the Real Estate Weekly™ will have access to your address. We WILL NOT use your address for any other purpose and we WILL NOT sell your address to anyone else. Be sure to click on the SUBMIT button.
Or....
Give us a call
P.O. Box 8683
Asheville, NC 28814
Phone: (828) 301-6011